Contact Me
Finding or rebuilding a happy, healthy relationship is possible for you.
With over a decade in counseling, I can help you discover the relationship you deserve. However, I know trust can be difficult when it comes to your love life, so before making any decisions about counseling, I encourage you to contact me for the free consultation and we can talk about how I can help.
Call or email me to discuss your situation and find out how I can help you achieve the love life you're looking for.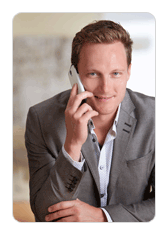 FAQ's
Q: Can I get a copy of your office policies and confidentiality form here on your website?
A: Sure, here is my confidentiality form for individuals and for couples.
Q: What are your rates?
A: I seek to keep my rates current with the going fee for San Francisco. I also set aside a few reduced-fee slots during the weekdays, so if you have a financial concern, let me know during our phone call and I can share more.
Q: Do you accept insurance?
A: Though I do not accept insurance directly, I can give you an invoice for our sessions and you can file an "Out of Network" claim with your provider. Each insurance provider has different policies regarding reimbursement – consider calling your provider directly to find out about theirs.
Q: How often are our sessions?
A: We will meet weekly. I find consistency is the most effective way to address whatever is bringing you into counseling.
Q: Phone, Skype, in-person… how do our meetings work?
A: If we can, I'd love to meet in person at my office in San Francisco. I also have some availability for Skype and phone sessions in case you are a long ways off or travel regularly.
Q: What happens after I call or email you?
A: We will schedule a free 15 to 20 minute consultation so that you are able to share what you hope to get out of counseling, and I can answer any questions you have. If things feel like a fit we will schedule an initial session together.
Q: How effective is the type of counseling you offer?
A: Though everyone responds differently to various types of counseling, Emotionally Focused Therapy (EFT) has been shown to be more effective than Cognitive Behavioral Therapy in addressing interpersonal problems and depression. It is also highly effective in preventing relapse back to the presenting concern. Among couples, EFT is shown to move 75% of couples from distress to recovery and 90% of couples show significant improvements.